HOW TO DO A SEW IN WEAVE?
Posted on February 21 2019
Human hair weaves are definitely popular at the moment and this trend doesn't appear to be ending anytime soon. Sew-in weaves are loved by many because they give you the freedom to experiment with your hair without a real commitment.

Sew-in human hair weave

Do you want to learn how to sew in weave extensions? You can create any weave hairstyle you can imagine at home with the right knowledge, a few supplies, a little time and a lot of patience.

Don't worry, we've broken the sew-in weave installation process down into a few easy-to-follow steps. With these step-by-step instructions, you will be able to install your own full or partial sew-in weave.

FIRST, WHAT ARE SEW-IN WEAVES?
Sew-in weaves are a form of weave for the hair that you can actually sew into your hair rather than glue onto your scalp. If you're going to wear a sew-in while you transition, you'll want to wear one that covers all of your hair and leaves none of it exposed. This will also save you from having to worry about blending the sew-in with your natural hair color, type and texture.

WHO WILL USE SEW-IN WEAVES?
In the natural hair community, we all go through the same issues, and many of us are transitioning, which isn't limited to any particular hair type — and neither are sew-ins!

SOME THINGS SHOULD BE READY BEFORE
Before you begin your at-home sew-in weave adventure, you will first need to gather a few products and styling tools.

Human Hair Extensions or Hair Weave (on the weft)
Curved Hair
Sewing Needle
Hair Sewing Thread (same color as the hair)
Tail Comb
Hair Clips
Scissors

STEP BY STEP: HOW TO SEW-IN WEAVES?


Step 1

Shampoo, condition and blow dry your hair.

Step 2

Plan the hairstyle you want and make parts showing where the braided base will go. Separate and pin up any hair that will stay out of the weave.

Step 3

Use a small amount of extension hair as reinforcement and braid the hair in either a continuous cornrow braid or part horizontal sections and braids those.

Make the cornrows as flat and narrow as possible. Use the needle and thread to sew the ends of the braids along the bottom of the cornrows. Use enough long and strong thread to keep the hair can be sewn with one length.

straight sew-in human hair weave

Step 4

Starting from the back of the head, sew rows of extension hair onto each cornrow. Start from the very edge of the cornrow and keep the track as flat as possible. Go over the same spot a few times with the needle and thread when you start the track to secure it properly. Do the same thing when you get to the other end of the cornrow.

Step 5

Cut the track once you've secured the end to the cornrow. This helps to get the measurements exactly right.

Step 6

Continue sewing the hair onto the cornrows this way until you've completed the whole head.

Step 7

If your style came with a closure piece for the crown of the style, Trim the net of the closure depending on your empty part, sew it in the place and then cut the needless part that you don't want if it is necessary.

Step 8

Trim it, Iron and Color as you like, also style the hair any way you like.

sew-in human hair body wave weave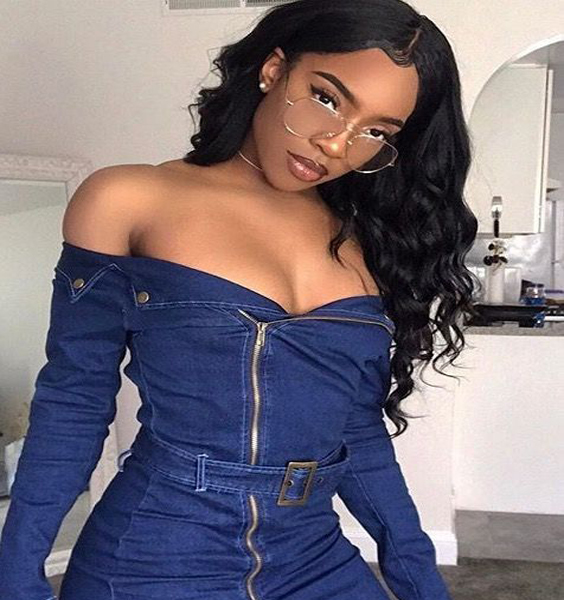 Now, you have already finished your work and check all your hair by the mirror 360 to confirm your head looking good from all the angle.